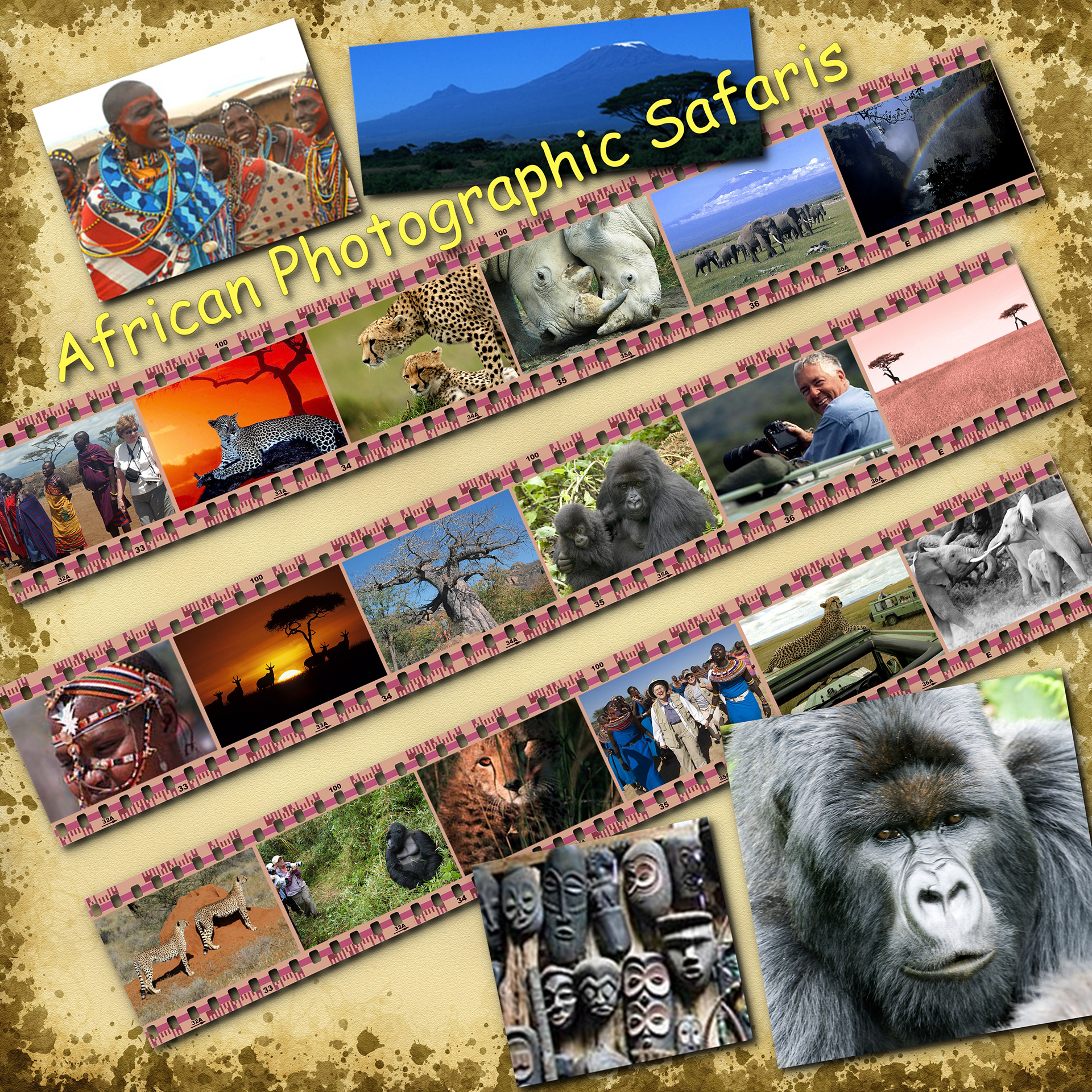 While filming "Out of Africa" Actress Meryl Streep said of Kenya: 
"The Air is sweeter than anything I have ever smelled before".
Join us on our 2019 Photographic African Safari;
 Experience the trip of a lifetime and explore this untamed African landscape with:
Dennis Holt (Image Expeditions).
Have you ever Dreamed of Africa? Stepping off the jet plane and feeling the warm Tropical, sweet air of Africa. Sitting at the foot hills of Snow Covered Mount Kilimanjaro possibility standing where Ernest Hemingway once stood. Standing on the same front porch as Meryl Streep in the movie 'Out of Africa'.
Exploring Samburu and Buffalo Springs where Elsa the Lioness roamed in the movie 'Born Free'.
Seeing the Great Herds on the upper Serengeti Plains of the Masai Mara. See up close Lions, Leopards, Cheetahs, Elephants, Giraffes, Hippos, Rhinos (both Black and white) and much more.
Enjoy a unique Photographic Safari to one of the most magnificent wildlife regions on Earth.
Nothing can compare to seeing-up close and personal- your first Elephant, Giraffe, Lion or Leopard in their natural habitat. 
Awake each morning to the spectacular view of the Sun's Golden light reflecting on the snow-covered crown of Mount Kilimanjaro in Amboseli!
Experience the aroma of an open fire as we watch and enjoy African dancers!
Each night you will dose off to sleep listening to the sounds of Africa. The roar of a Lion off in the distance, the bugle of an Elephant or the water blowing of a river Hippo. Could be your best nights sleep ever.
Africa is not only a place but an emotion, a feeling, an adventure that will stay in your memory forever.
And as you leave Africa, realize as virtually everyone who's been privileged enough to experience this ancient land,
"You will always yearn to return to Africa!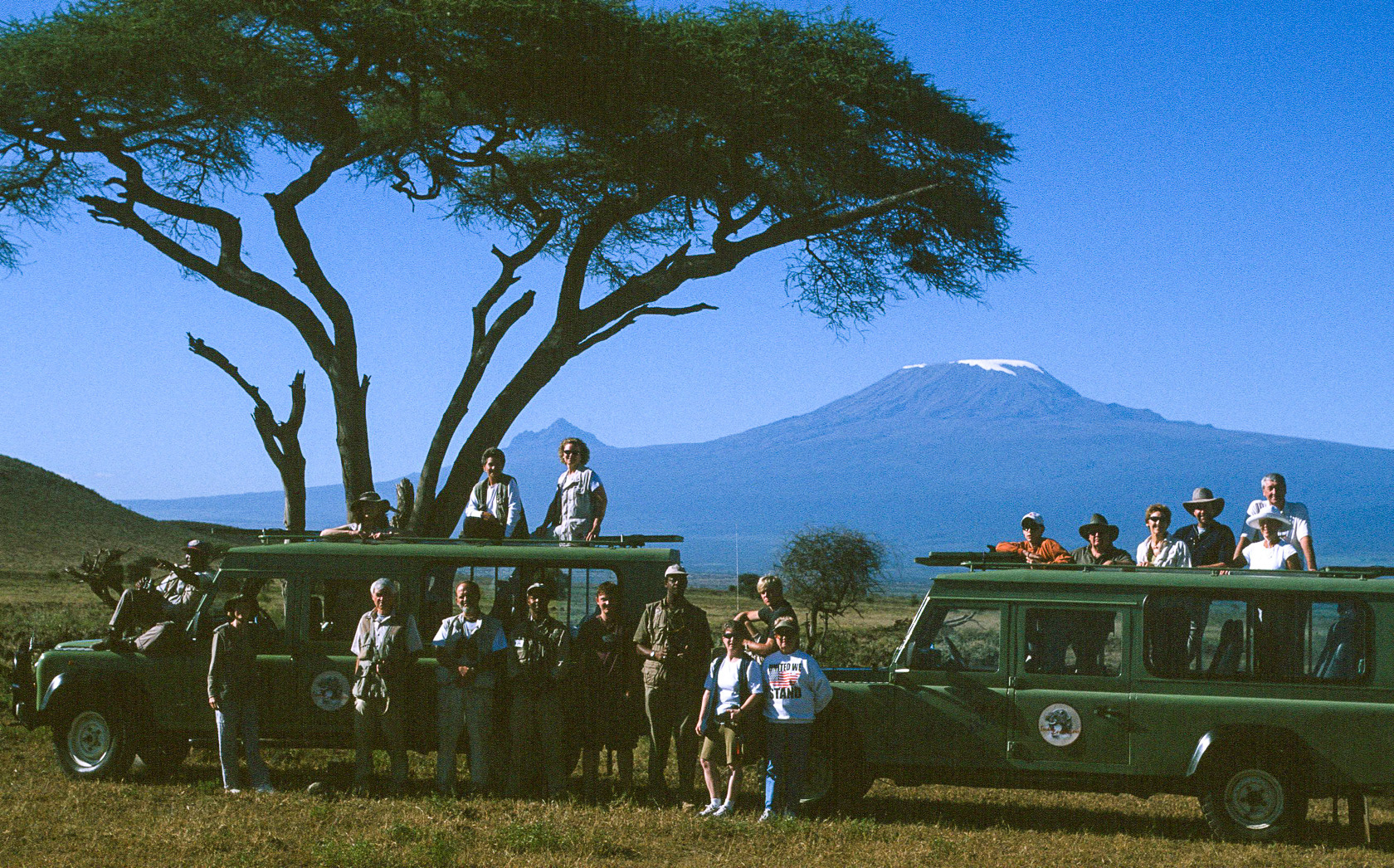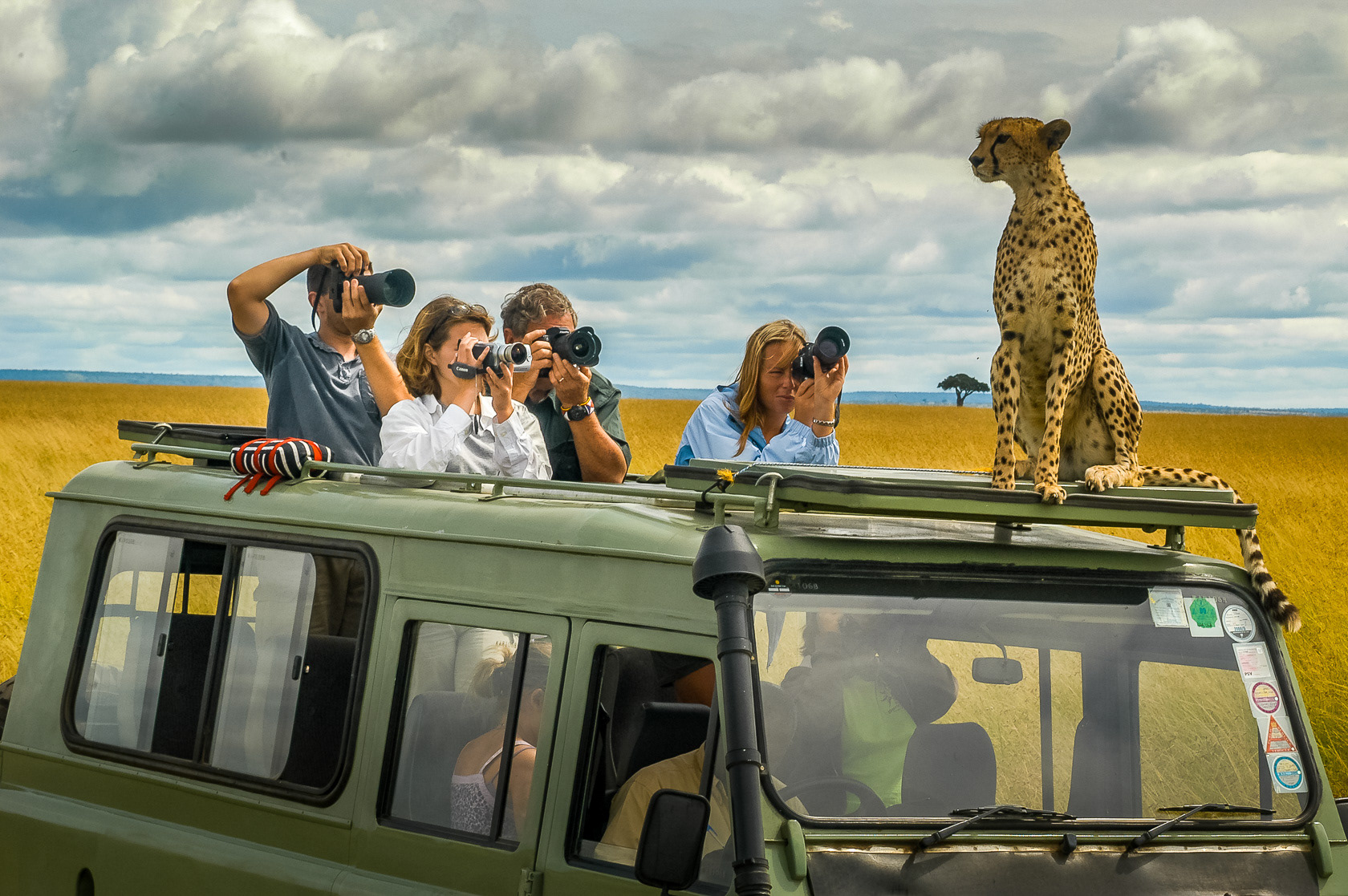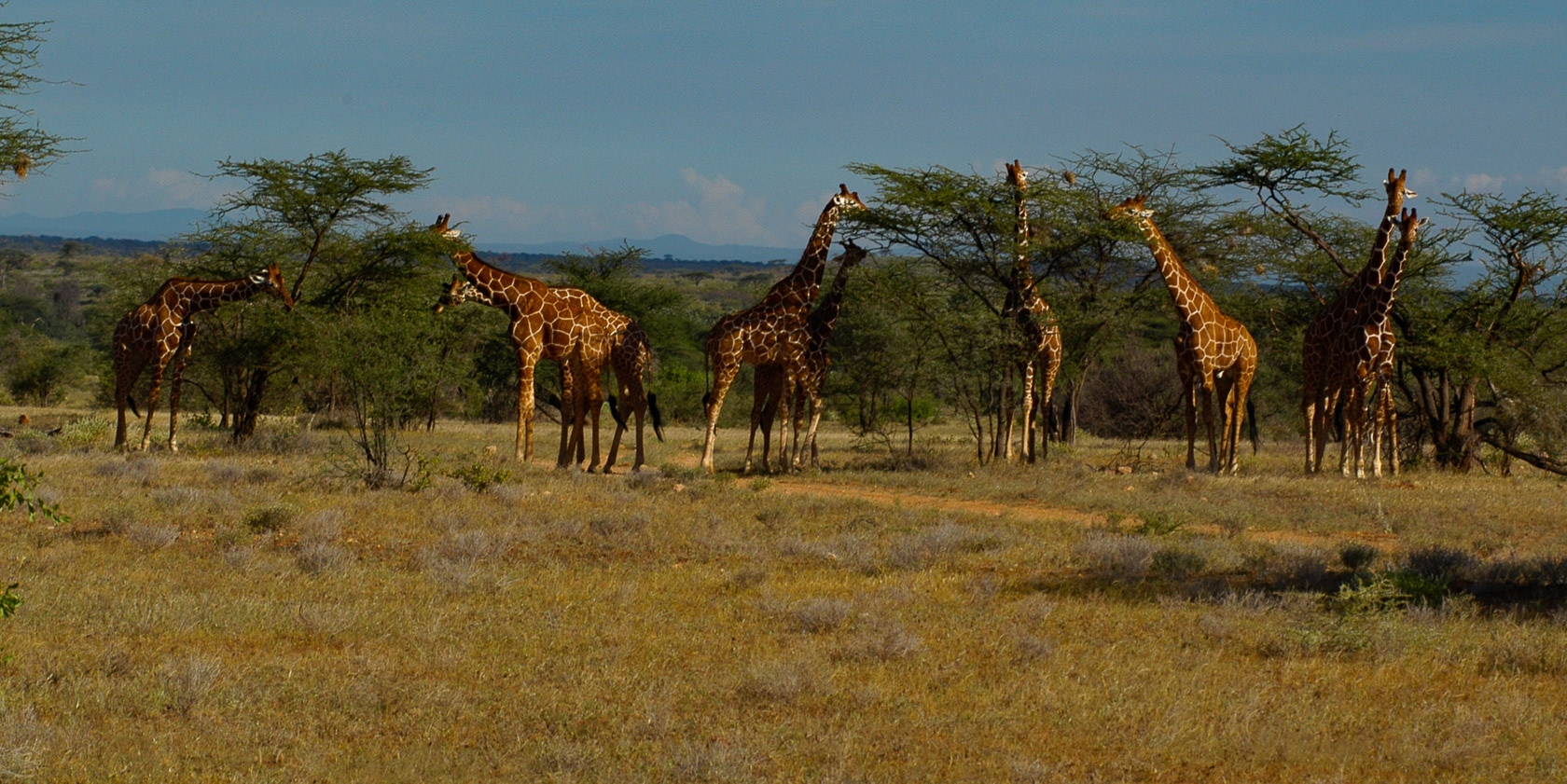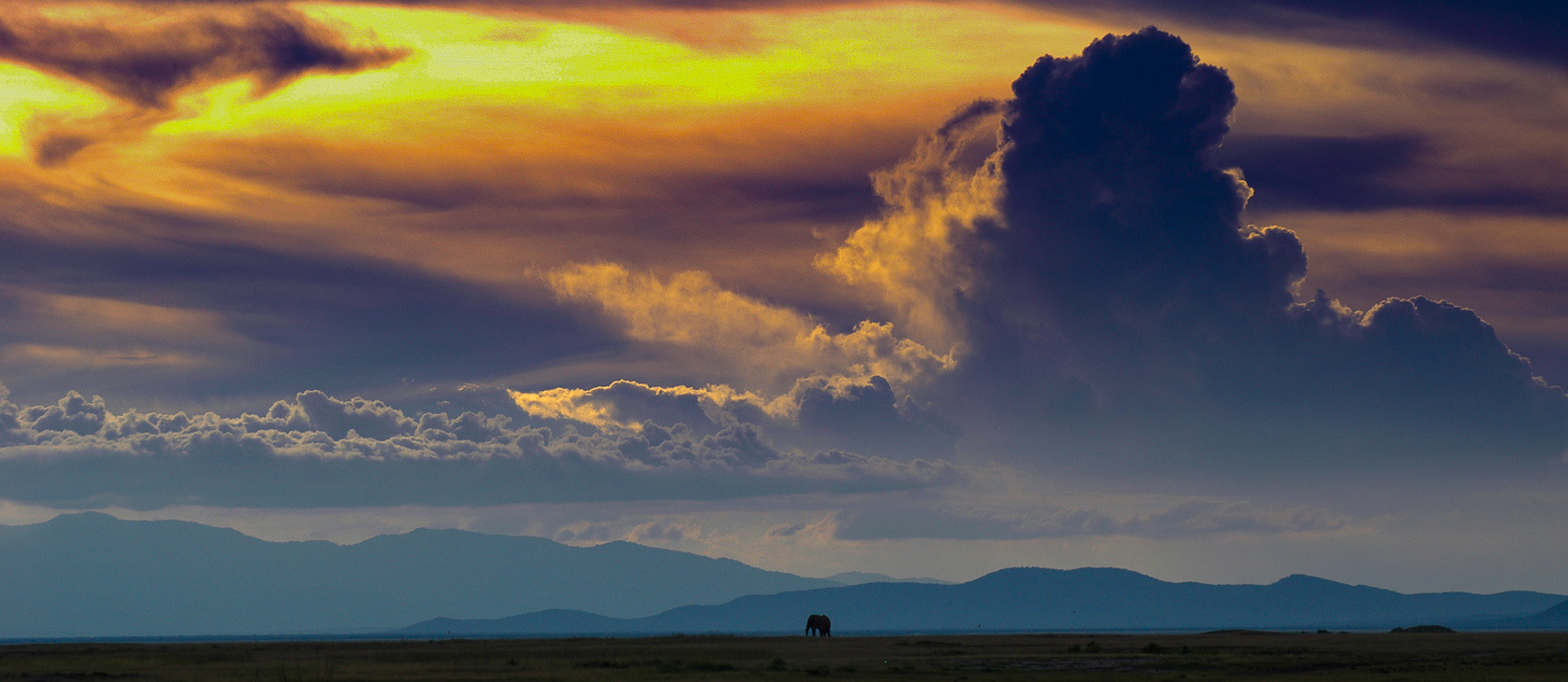 "The Best Education is Travel!"   
                    2019 African Safari Dates: June 8, 2019 - June 19th, 2019!
Our Itinerary at a glance
:
Arriving in Nairobi: It's hard to express the feeling you get when you first step off the plane and breath the fresh African air.....  We deplane and are met at the airport by our driver guides and transported via our four-wheeled Land Rovers to the Ole Sereni Hotel in Nairobi. You keep saying to yourself. I'm really in Africa!!
June 9th we awake to a hardy breakfast and we're fully prepared for our first full day in Africa. We board our Land Rovers and embark to Amboseli National Park to Camp Tortilis, a must stay place for many explorers and photographers.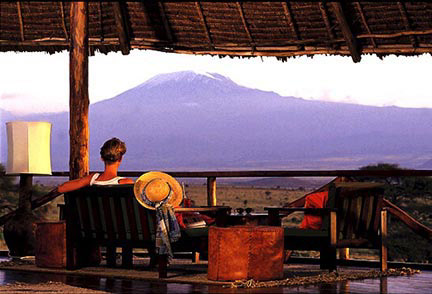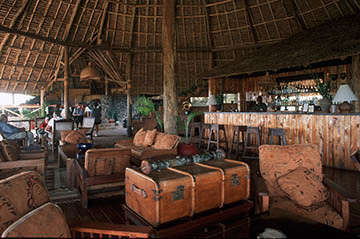 We enjoy lunch and experience our first afternoon game drive. Plus we view our first sunset in Africa!  A fine dinner and a few drinks with laughter and stories around the campfire, you will enjoy your first nights sleep on the plains of Amboseli. In camp, you view and download your images of the day. Share with your new friends and enjoy your first memories of this lifetime experience. 
Day three and four we experience game viewing and photography at the foothills of Africa's tallest Mountain. We also are invited into the local Masai village. We enter their Boma, go inside and photograph their huts, see their way of life, they dance, they make fire with no matches, we see their working blacksmith shop and how they have been making metal tools for hundreds and maybe thousands of years. Many speak English and we carry on good conversations. This is a Masai Christian tribe and they often ask us to join them in a word of prayer before we enter their Boma. A special experience!
On day five, June 12 we pack up and board our first Bush Plane flight.  Heading North we fly over Nairobi, cross over Mount Kenya and then on to Samburu National Park and enjoy the prestigious Samburu Intrepid Camp. For the next three days we explore and capture images in Samburu and Buffalo Springs, the land of Elisa the Lion of 'Born Free' Fame.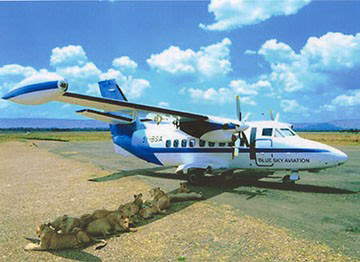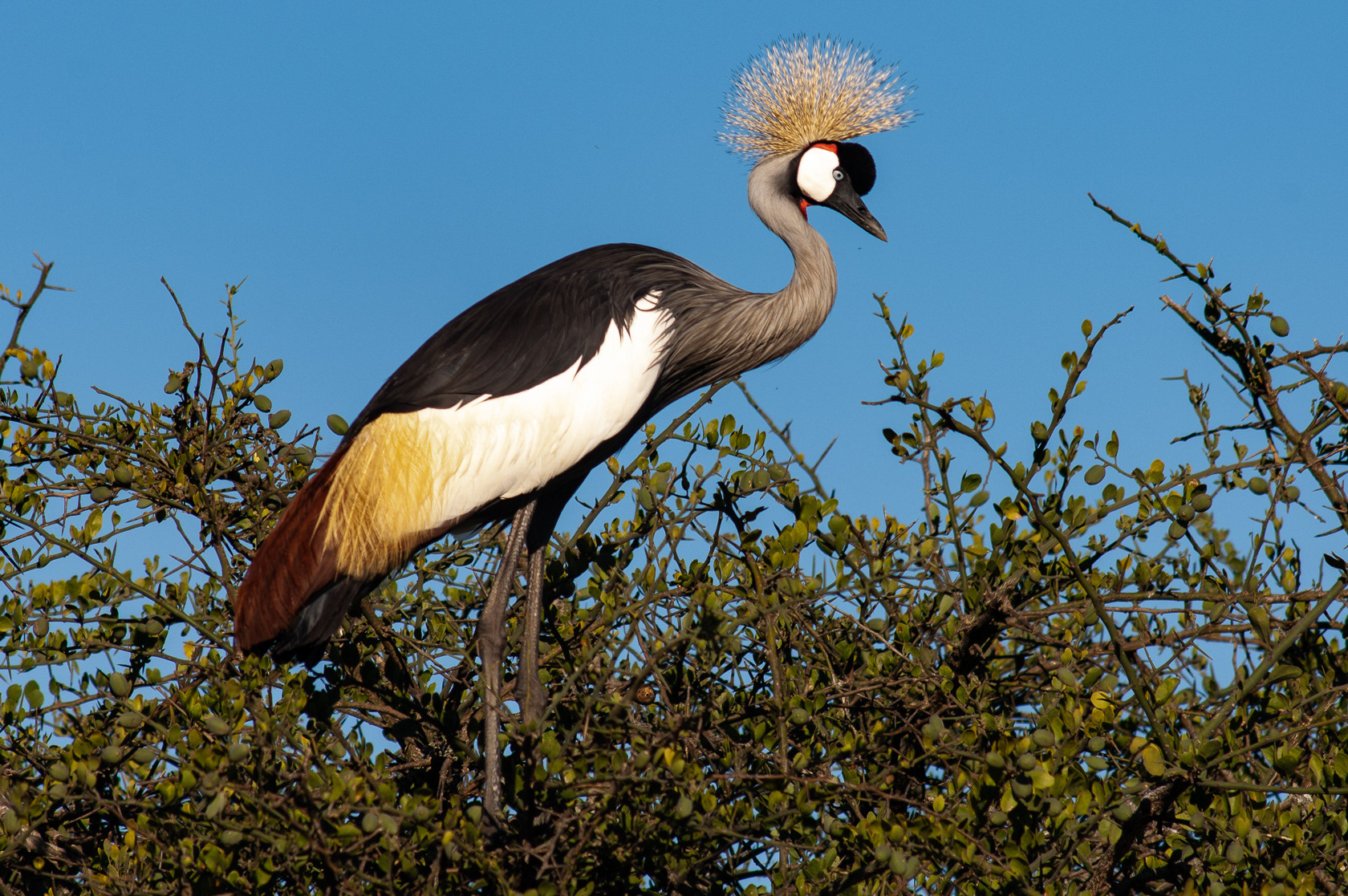 Three days of game viewing in the high desert region of Samburu and Buffalo Springs. Some of my rarest Leopard photos were captured here in Samburu. Samburu is the home to six special big game species rarely seen elsewhere. Grevy's Zebra, Reticulated Giraffe, Somali Ostrich, Gerenuk, Guenther's Dik Dik and Beisa Oryx. What a smorgasbord for wildlife photography and game viewing!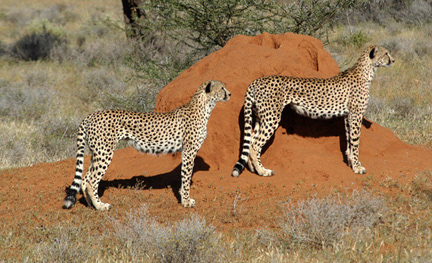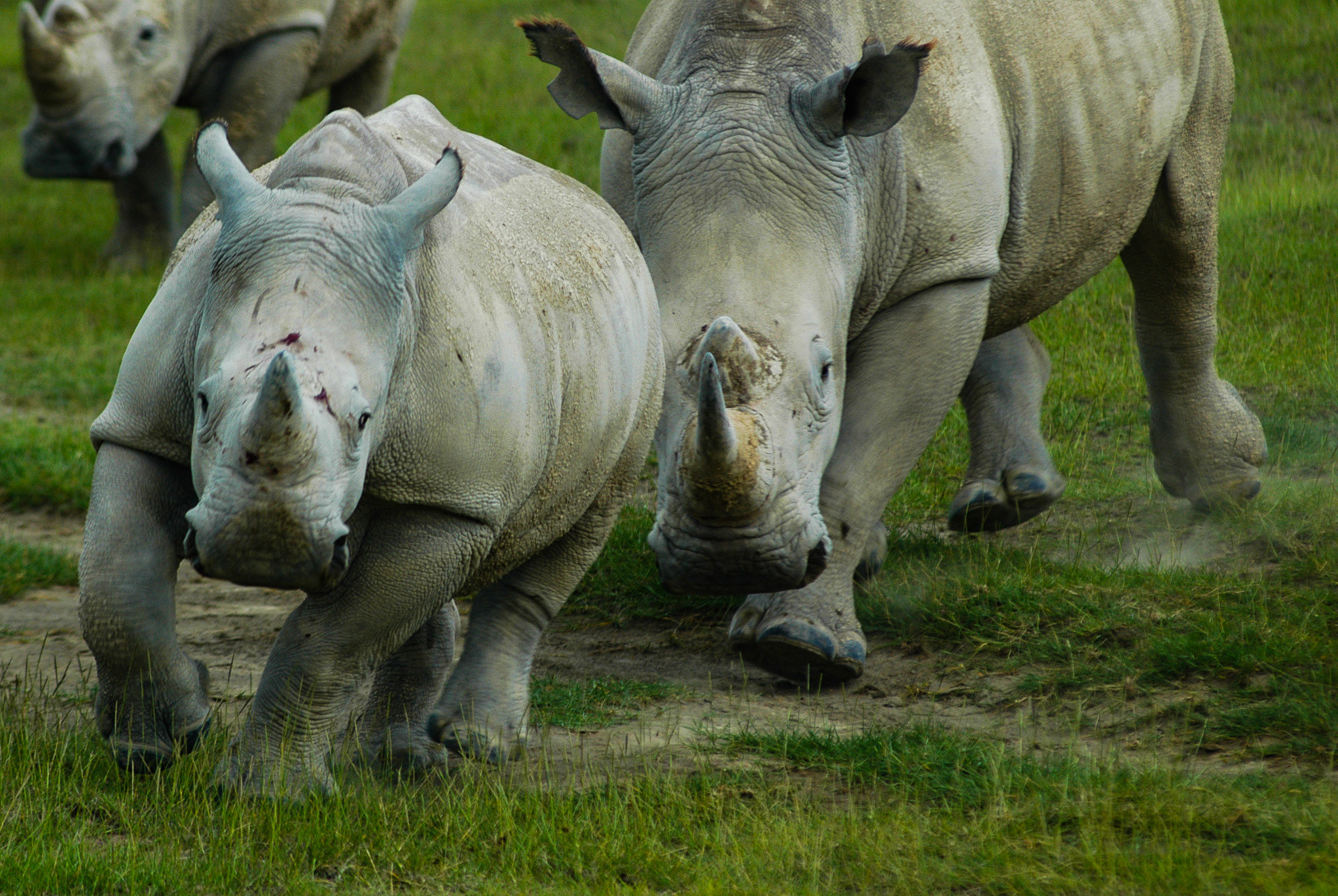 Day 8! We board our Bush Plane for our 90 minute flight over the Great Rift Valley and the many tea plantations and onto the famous Masai Mara National Reserve. The flight offers wonderful volcanic scenery, rolling grasslands and plenty of big game. We arrive, have a wonderful lunch and then head out for an afternoon game drive.
Day 9, 10, 11, For three days we explore and have full game viewing in the Masai Mara. The Mara/Serengeti Eco-system is perhaps the only region left in Africa where the visitor may see animals in excess of the super-abundance as existed a century ago.
On day 12, after an early morning game drive, we board our Bush plane and head back to Nairobi on a one-hour flight. In Nairobi we have several options before we rest in our day room waiting for our late night flight back home. We can tour the Karen Blixen home and tea plantation featured in the film "Out of Africa", tour Nairobi, Art museum or etc.
 The stories, the adventures, the photos you will share with family and friends, you'll never forget Africa.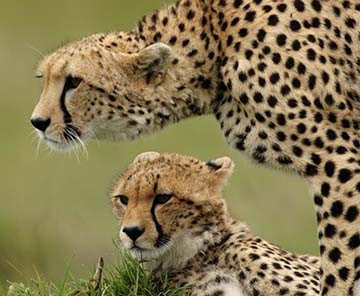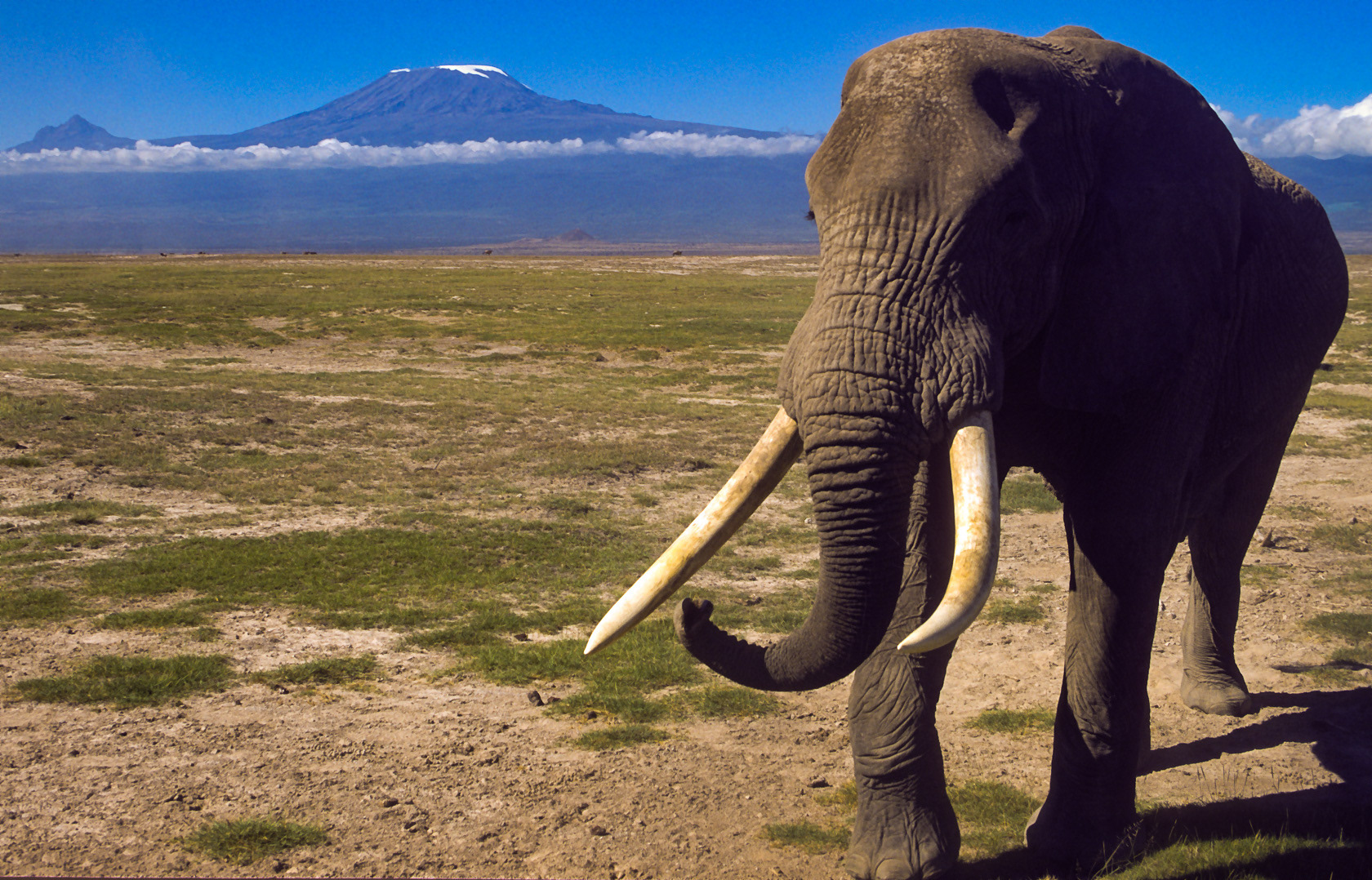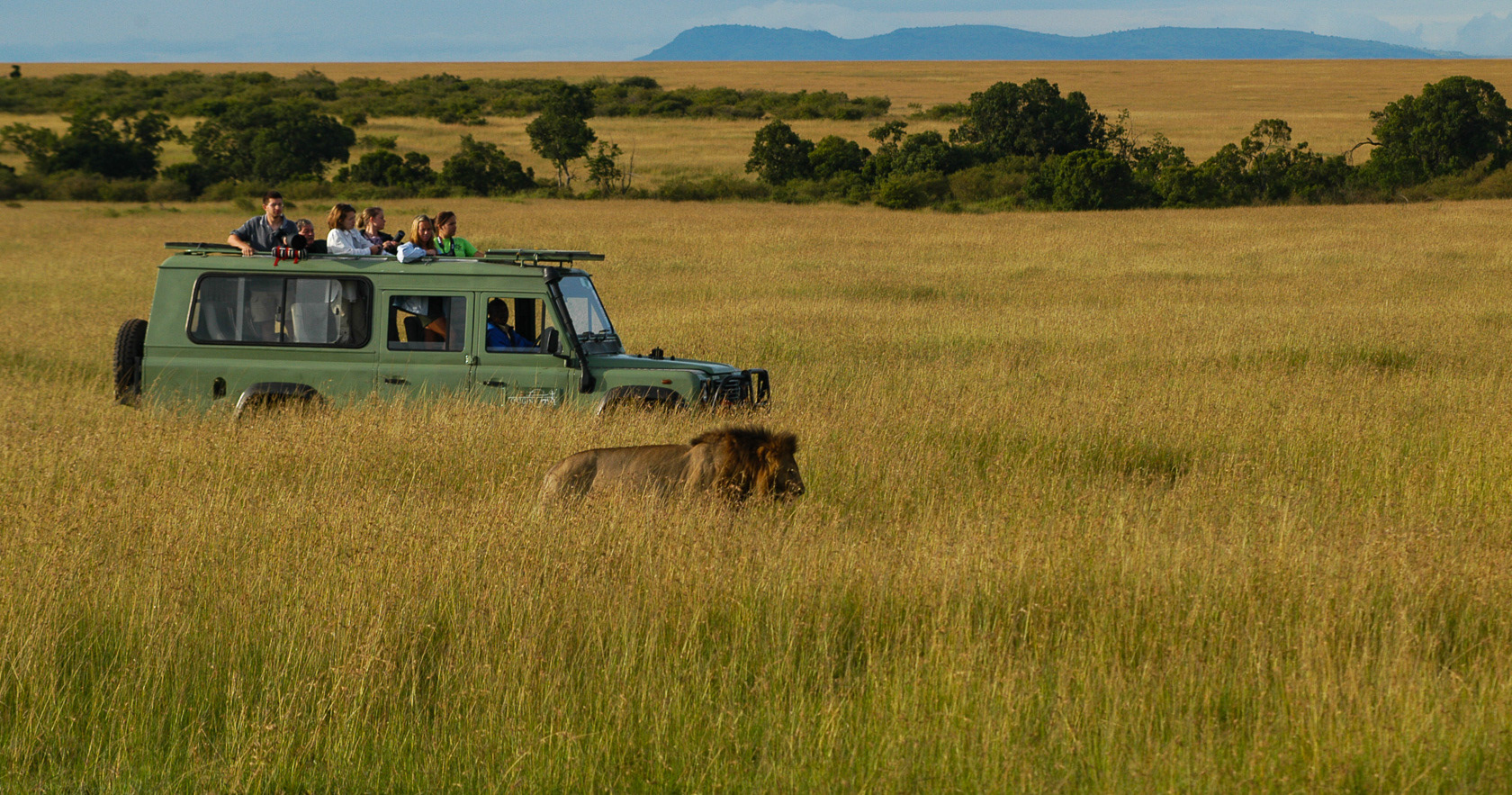 Our accommodations at each camp are permanent tented camps. These are not the old Bush tent camps you see in the old African movies. These are 4 and 5 star raised luxury rooms surrounded by a tent. Complete with King size beds, electricity, en suite bathrooms, modern toilets and showers with running hot and cold water. Each morning a gentle knock on your door and a gentle voice, 'Your tea served'. Yes coffee, hot tea or hot chocolate delivered to your room with fresh baked pastries. And that's before breakfast! Lou, one of my participants of three safaris said, 'I felt I ate myself across Africa'!! I think what Lou was saying, we eat well! We can also accommodate vegan and vegetarian diets. Some days we eat our well prepared breakfast on the plains while observing the early morning light and the early morning movement of the stirring wildlife.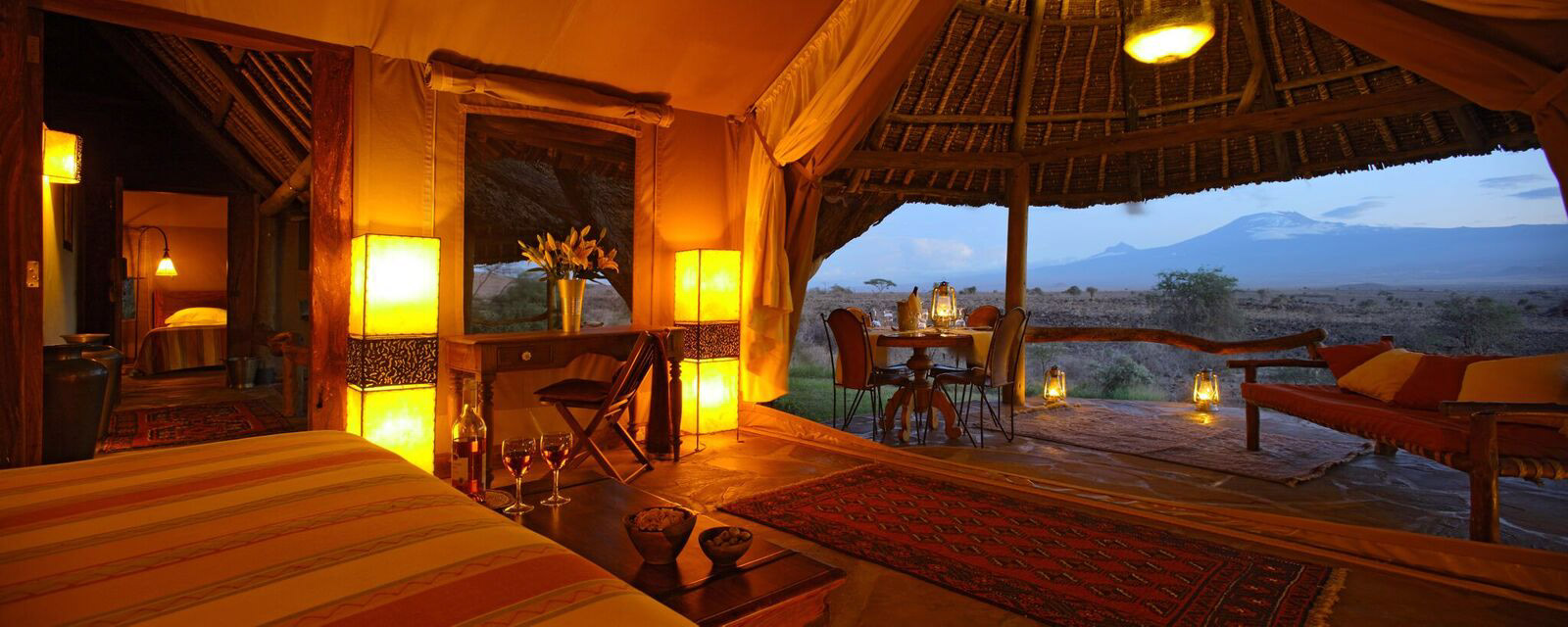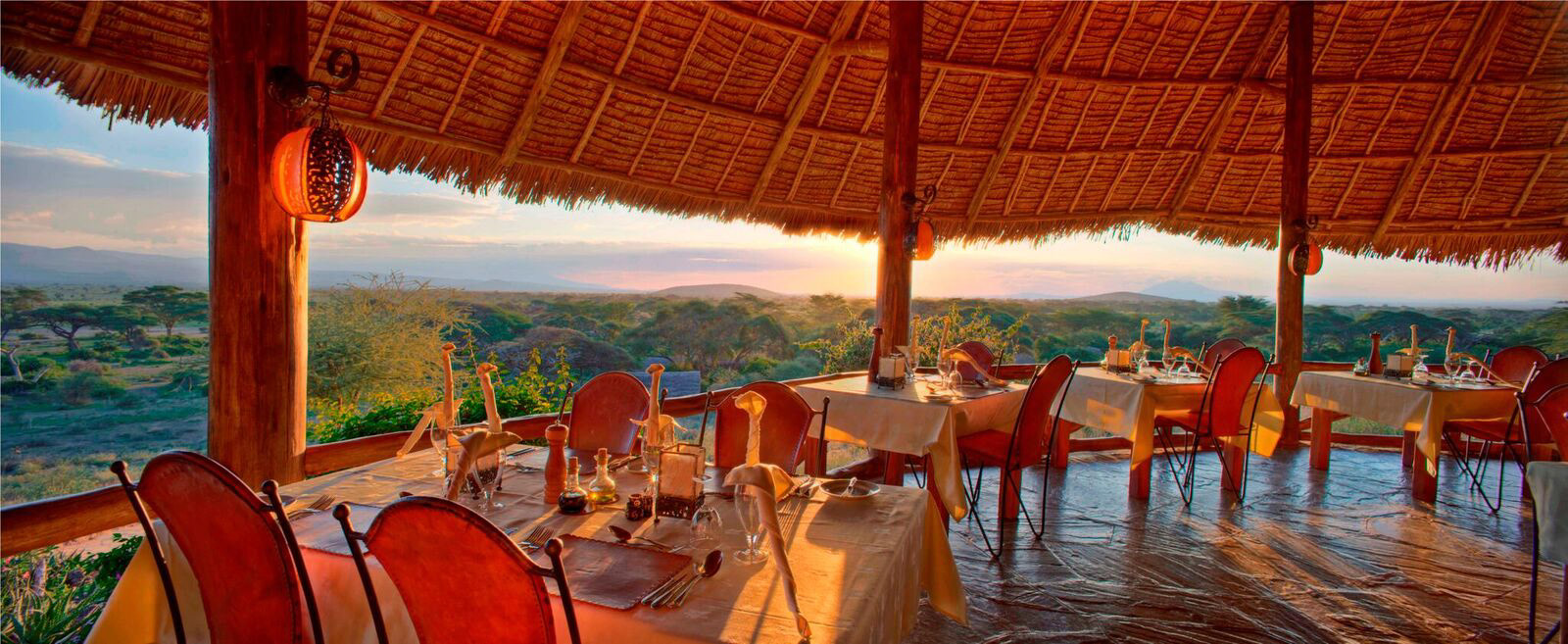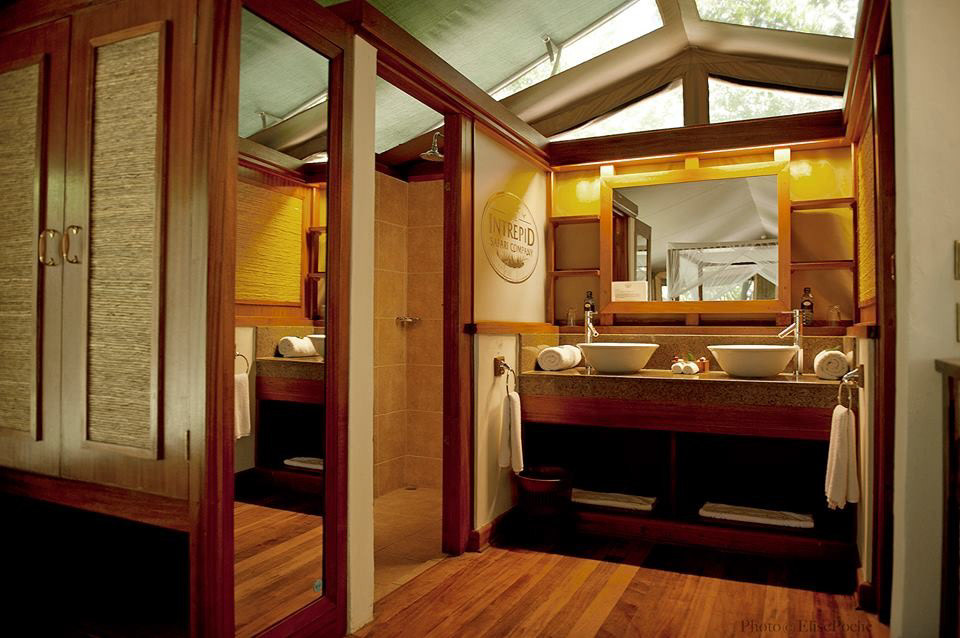 Cost of our 2019 African Safari
Thought you could not afford Africa? My trips are 5 Star Photo and Art Safaris at a 3 Star cost. Some of our participants have traveled on Safari with us three and four times. We are not the cheapest, we're also not the most expensive. We realize this may be your one and only African Safari so we don't skimp. You get the full Photo Safari Experience. I think we have chosen the best camps, the best food, the best driver/guides, the best 4-Wheel Drive Land Rovers! Many of our driver/guides are the same as selected by National Geographic and Survival Angelia. They are kind, knowledgeable and well trained.  We don't waste four to eight hours diving from camp to camp. We fly! Which adds to our cost, but it gives us more time in the field for more game drives for better chances for better photography.
My Ground Operator in Kenya, in my experiences is also the best. The company was started by Donald Turner, an English British Intelligence officer, who moved to Kenya after the war and started his own safari company. An Ornithological (Birds) Safari Company. Donald also wrote the book, "Birds of Kenya and Northern Tanzania". Donald Turner passed a few years back and now his prestigious company is managed by his son Steve Turner. An excellent photographer in his own right.
The cost of this trip is inclusive from Nairobi: You will arrive on June 8, 2019 and will depart late night on June 19, 2019. If you're coming from the US then you would leave the US on June 7, 2019 and arrive back in the US on June 20, 2019.
The cost of this exclusive adventure is $6,673. This includes all on safari, rooms, meals, transportation, flights, driver/guides, permits and national park fees, the flying doctors emergency evacuation, Masai Village visits and we always have coolers of complementary bottled water in each vehicle. Not included are gifts, personal items, some drinks and alcohol drinks, and does not cover tips. We encourage tipping the driver/guides, camp staff and etc. Our driver/guides go out of their way to make sure your needs and requests are taken care of. But you will learn this for yourself.
We are limited to space and must book reservations on a first come/first serve basis. A deposit of $1000 is required to reserve your space. So reserve today!
 In our spacious Land Rover vehicles everyone has their own individual window and roof hatch for better viewing and photography. Our driver/guides are trained and educated in photography composition and light, so they are quiet good at positioning our vehicles to enhance our viewing and photography.
Please fill out the contact form for additional information and to receive our newsletter. Please let me know if you have any questions. Once your deposit is paid you will receive a complete Safari Packet. Hope to see you in Africa!