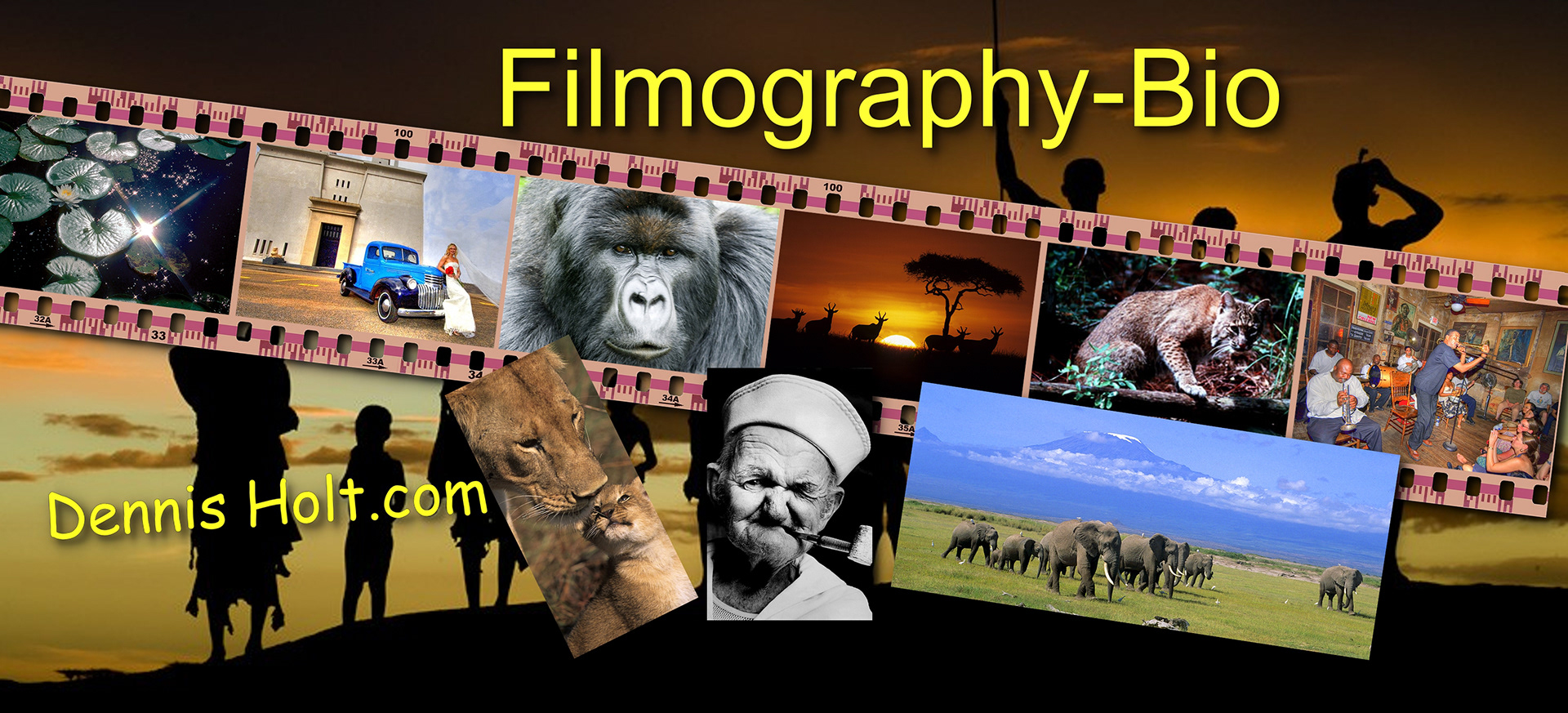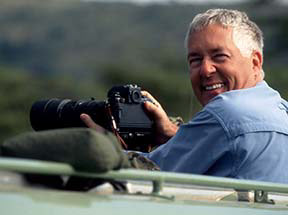 Filmography........ Dennis Holt
is the recipient of two 'Emmys' for wildlife cinematography and his clients included National Audubon, National Geographic, CNN, TBS, NBC, BBC, U.S. Department of the Interior, Loren Green's New Wilderness Productions, Time/Life, Women's Wear Daily and many other publications.
......

He is a five time winner of The Sigma Delta Chi's Excellence in Journalism award, has received the AP News Photography Award four times, and was twice awarded the Nature Conservancy's Golden Leaf.
.....

Dennis is also a natural history speaker and has given more than 150 film/lectures in the United States, Canada, Bermuda and the West Indies. His presentations have included The American Museum of Natural History in New York City, The Smithsonian in Washington DC and The Peabody Museum in Hartford Connecticut. Dennis was also featured on National Public Radio's segment "All Things Considered" for his work in swamp environments. 
......

Dennis has photographed and Produced/Co-Produced over 100 Environmental Television Documentaries.